Description
Lenovo IdeaPad 3 Packs a real punch, With up to 8th Gen Intel Core i7 processing, the Lenovo IdeaPad 3 is designed to keep pace with you—no matter the task. It also comes with a range of secure storage options, including a hybrid SSD with a hard disc drive, ensuring even faster response times. the Ideapad comes with an 8GB Ram for faster operations and multitasking, The 1 TB is large enough for your files and data.
Unleash Your Inner Traveler
Lenovo IdeaPad 3 starting weight .of just 1.6kg the IdeaPad S145 is ideal for when you're on the go. Its narrow bezel makes for a cleaner design and larger display area. And with a choice of colors in a textured or glossy finish, this very affordable laptop is sure to impress, too. Carry your work wherever you go without feeling the pain of load
Whether you're watching a video, streaming music, or video-chatting, you'll love what you hear on the Lenovo IdeaPad 3 crystal-clear Dolby Audio. And with the 14-inch antiglare display available in HD and FHD, you'll love what you see as well.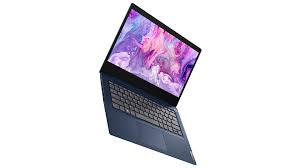 1 Year Warranty
𝑷𝒂𝒚 𝒐𝒏 𝑫𝒆𝒍𝒊𝒗𝒆𝒓𝒚 (𝒑𝒂𝒚𝒎𝒆𝒏𝒕 𝒗𝒊𝒂 𝒄𝒂𝒔𝒉/𝑻𝒊𝒍𝒍 𝑵𝒐.)
𝑳𝒐𝒄𝒂𝒕𝒊𝒐𝒏; 𝑴𝒐𝒊 𝑨𝒗𝒆𝒏𝒖𝒆, 𝑽𝒆𝒕𝒆𝒓𝒂𝒏 𝑯𝒐𝒖𝒔𝒆, 𝑮𝒓𝒐𝒖𝒏𝒅 𝑭𝒍𝒐𝒐𝒓, 𝑺𝒉𝒐𝒑 𝑵𝒐. 𝑺12
𝑭𝒐𝒓 𝑬𝒏𝒒𝒖𝒊𝒓𝒊𝒆𝒔; 𝑪𝒂𝒍𝒍/ 𝑾𝒉𝒂𝒕𝒔𝑨𝒑𝒑 0726 954 617
Affordable Computer Products in Nairobi Only at  𝐌𝐚𝐫𝐯𝐞𝐥 𝐀𝐟𝐫𝐢𝐜𝐚 𝐓𝐞𝐜𝐡𝐧𝐨𝐥𝐨𝐠𝐢𝐞𝐬